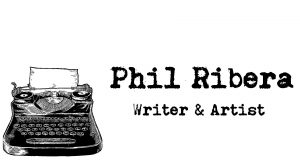 Phil Ribera is a best-selling author whose books have earned national awards, reviews, and recognition, including Writers' League of Texas, Faulkner Society, Claymore award finalist, ScreenCraft Cinematic Book finalist, and Writer's Digest memoir award winner.
A two-time graduate of Yale Writers' Workshop and panel member at the Killer Nashville Writer's Conference, Phil has been nationally featured in newspaper and radio interviews.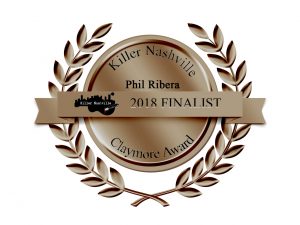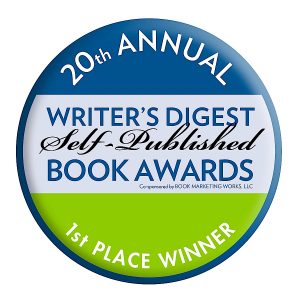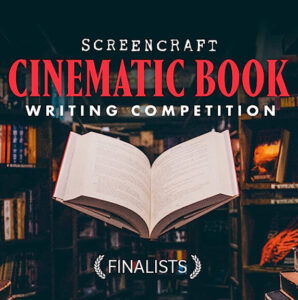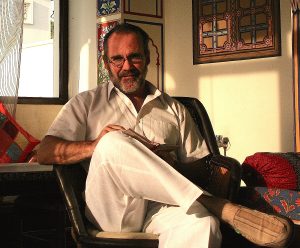 Events & Awards
"Sadhana" is 2022 Finalist in ScreenCraft Cinematic Book Writing competition!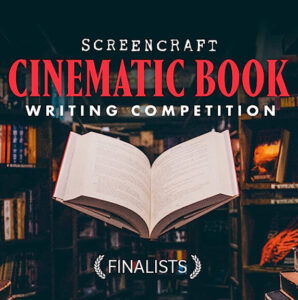 Coming January, 2024:
"The Blue List"
It is the birthplace of Frank Sinatra. Home to the first baseball game, the first technological institute, the first steam-powered ferryboat, and the invention of the zipper. But the Mile Square City has a dark past that history books don't mention and the residents don't celebrate. In fact, most of the 59,000 people who live in the community are unaware of the forced gentrification that created a culture of greed and corruption responsible for hundreds of arsons and dozens of deaths–mostly women and children.
Follow Frankie Quintana, a 16-year-old victim who barely escaped an arson fire that took the life of his mother and 20 other residents; Megan McConnell, a tenacious police detective struggling for respect in an all-male unit; and Vinny Vicente, a capo in the Colombo crime family; as their lives inexplicably intersect to unravel the tangled web of political greed, unchecked private development, and murder, that was Hoboken, New Jersey during the late 1970s and early 1980s.
Available now on Amazon (Book and Kindle)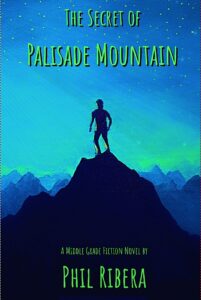 The Secret of Palisade Mountain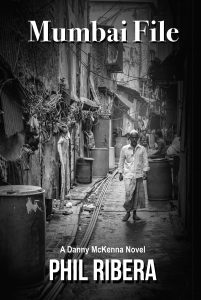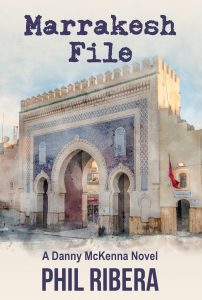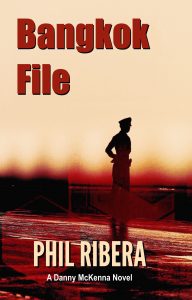 Middle-grade fiction
The Secret of Palisade Mountain
When a boy is found suffering from frostbite and amnesia in the foothills near Bishop, California, Kyle Mason, a curious 12-year-old befriends the strange newcomer. Joined by his next-door neighbor, Hailey, the three embark on a secret journey to uncover the boy's mysterious past. This wholesome adventure is part mystery and part historical fiction–a fantastic read for a child of any age.
A middle-grade fiction
Mumbai File
The ultimate story-teller, Phil Ribera, once again thrills readers with fast-paced excitement that keeps the pages turning. This time Danny McKenna, the once disgraced homicide inspector, travels to Mumbai, India in an attempt to save the life of his beloved secretary who's been kidnapped by the Russian Mob. This gripping culmination of his five-book McKenna series will not disappoint. A thrilling roller-coaster ride from the front cover to the very last page.
Book #5 in the Danny McKenna series
Marrakesh File
Private Detective Danny McKenna helps a friend who's been locked up for a murder she claims she didn't commit. The deeper his investigation takes him, the greater the stakes for McKenna and the woman he's trying to help. As he follows the baffling trail of clues around the globe, the question of McKenna's guilt soon eclipses that of his friend. Once again, he struggles to stay alive in a foreign land while trying to prove his own innocence and stave off a lifetime in prison.
Book #4 in the Danny McKenna series
Bangkok File
A simple missing person investigation turns into international treachery as Danny McKenna takes on a case that sounds too good to pass up. Realizing that nothing is at it seems, McKenna figures out too late that he is now the one being hunted.
Book #3 in the Danny McKenna series
Ensenada File
Finalist Killer Nashville Claymore Award
Semi-finalist William Faulkner Award
Eager to make a go of his new Private Investigations business, Danny McKenna accepts a job that he knows he probably shouldn't. Soon embroiled in a drug smuggling ring, McKenna ultimately lands on the wrong side of the cartels, and the wrong side of the DEA, and of the wrong side of the border.
Book #2 in the Danny McKenna series
San Francisco File
William Faulkner semi-finalist
National Indi Excellence Award Finalist
When the newly promoted police inspector gets his first homicide case, he's told to keep his eyes open and his mouth closed. But Danny McKenna has a knack for doing things his own way, and soon finds himself in hot water. With his job and marriage on the line, McKenna has to solve a string of murders that are starting to point to him as the suspect.
Book #1 in the Danny McKenna series
Malfeasance
AWARDS: Finalist – Writers' League of Texas
The 3rd book in his police memoir series may be Ribera's most captivating work yet. Exposing misconduct at the highest levels of law enforcement and city hall's unscrupulous attempts to cover it up, this is the story kept hidden from the public – until now. Seen through the eyes of the commander who lived it, each page of Malfeasance plunges you deeper into the corrupt world of municipal politics. The truth about those we trust and elect to do the right thing is as horrifying as it is demoralizing. This book will make your blood boil!
Barkers & Bones
AWARDS: 1st Place – 2012 Writer's Digest Winning Memoir
In the 2nd book of his police memoir series, Ribera changed his name, altered his appearance, and took to the streets under the alias Phil Soto. He would spend the next 3 ½ years undercover, buying heroin, LSD, cocaine, PCP, and meth from some of the San Francisco Bay Area's most dangerous traffickers. His investigations would lead him from drug labs in the Sierra foothills to international cocaine cartels of Southern California. Drawn deep into the shadowy world of drugs, prostitution, and snitches, this once-exemplary police officer would cross lines that could not be uncrossed—challenging everything he'd ever stood for. He would ultimately put at risk his career his family, and his own life.
Phil Ribera's second memoir picks up where his first book, It's Only a Badge, leaves off, painting a vivid picture of this family man's terrifying journey undercover.
It's Only a Badge
1st book in his police memoir series.
Told through the eyes of a young street cop, this memoir invites the reader on an unforgettable ride. Experience firsthand the highly charged calls of the night shift, spanning the entire emotional spectrum from hilarious to heartbreaking. It's Only a Badge chronicles this rookie officer's growth from youthful innocence to a skilled and confident professional.
Author's note:
This was my very first book. Self-published just after my retirement, it was originally intended to be a personal chronicle of my early days as a street cop. It developed an unexpected following, which inspired me to continue writing.
Sadhana
Awards: Finalist – ScreenCraft Cinematic Book Writing Competition
Separated from his volunteer group with no money or phone, the 30-year-old heir to Griffiths Manor must find a way to survive alone on the streets of India. Struggling to learn what he's really made of, he must first unravel the mysteries of his sheltered life in the Hamptons—the dead mother he never knew and the controlling father who deceived him into volunteering in the first place. Brought face-to-face with his family's dark history of secrets, lies, and betrayals, the young man's journey will forever change the course of his life.
Author's note:
Sadhana was my first foray into fiction writing. I traveled to India with little more than a hazy idea for a storyline. The result was this family saga, coming of age, adventure, mystery, travel, and romance all rolled into one fantastic story.